Movie News
Catherine Hardwicke To Direct Noomi Rapace In Swedish Bo Högberg Boxer Biopic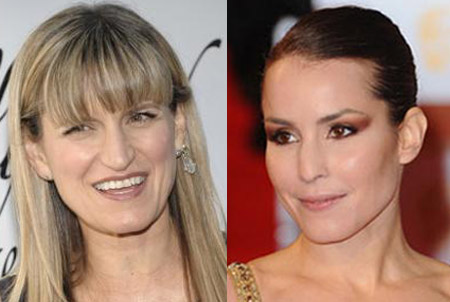 This could be something interesting, indeed. Especially because we already know that The Girl with the Dragon Tattoo star Noomi Rapace and her ex-husband Ola Rapace are attached to star in the film that will be directed by Catherine Hardwicke.
So, here we are today to start our little chat on the upcoming movie that will center on the romance between Swedish singer Anita Lindblom and boxer Bosse Högberg.
Based on a screenplay by Peter Birro, the biopic will focus on Lindblom's stormy marriage to boxer 'Bo Högberg'.
Hardwicke explained that the movie "…will throw us back into Swedish celebrity culture of the 1960's, where the name is more important than the person."
She also added that she "immediately fell in love with the script" and that "It's a very fun, very crazy story that goes back to more of my 'Thirteen' days. It's more indie, raw and gritty, and it's a true story".
So, obviously Noomi Rapace is set to star as Anita Lindblom, while her ex-husband Ola will take the role of Hogberg.
By the way, Ola has been training as a boxer for the role four years, so we guess that there's no mistake with this well-known duo.
At the end of this report, let us also mention that filming on this (yet) untitled biopic is set to begin this autumn, and as usual, with every new detail about it – we'll be back, so stay tuned!