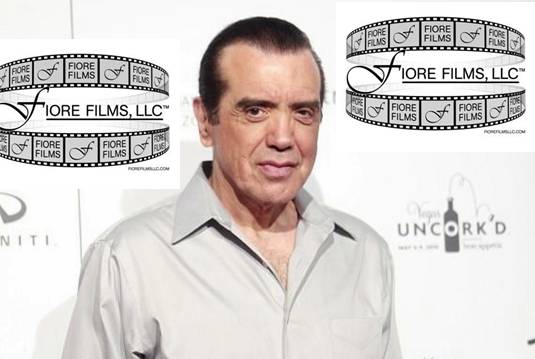 Hey guys, hope you are not tired of seeing mafia movies. Well, Chazz Palminteri is set to play the role of Mafia boss Paul Castellano in Fiore Films feature film Gotti: In the Shadow of My Father which will start pre-production in September and begin shooting on-location in New York on January 3. The all-star cast also includes John Travolta, Al Pacino, Joe Pesci and Kelly Preston. The same team that made Bugsy more than two decades ago, Academy Award-winning director Barry Levinson and Academy Award-nominated writer James Toback are finishing a revised version of an original script. Palminteri said:
I have seen this film come together from the very start, and am pleased to be able to work alongside such great talent to bring this story to the big screen. I have been a longtime admirer of Barry Levinson and am looking forward to working with him.
Fiore Films acquired life rights last year from John Gotti, Jr., the son of late Mafia chieftain John Gotti aka 'Teflon Don,' to the story of his life with his dad in what is the first deal between a Gotti family member and a major movie producer.
Gotti: In the Shadow of My Father reveals the relationship of a father who lived and died by the mob code and a son who chose to leave that world behind and redeem himself. Never before has there been such an inside look at the life of the Gotti family and their world of danger, betrayal and redemption.
Palminteri, who is of Sicilian origin too, is best known for writing and starring in A Bronx Tale, which was look at his growing up in New York. Robert De Niro earned his trust and steps behind the camera to direct A Bronx Tale. Palminteri begun to develop a one-man show based on the film that he still performs around the country. This actor has appeared in such films as Hurlyburly, Analyze This and The Usual Suspects; Bullets over Broadway brought him an Academy Award nomination. Watch the trailer for A Bronx Tale featuring the song I Wonder Why. [youtube]http://www.youtube.com/watch?v=TzAz-kHickw[/youtube]

A Bronx Tale Trailer