Movie News
Chris Pine in Talks to Star in a Jeff Nichols Movie Titled Mud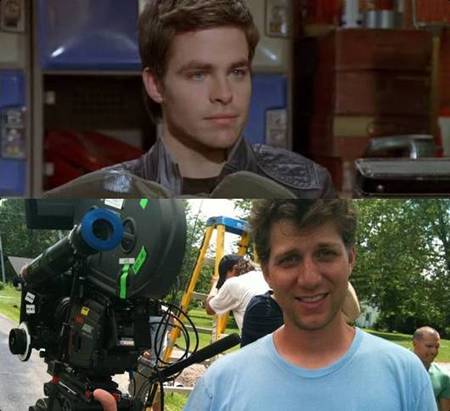 LA Times reportedly said that Chris Pine is in talks to star in Mud for director Jeff Nichols. The feature, described as being in the manner of Stand By Me, is about two kids who meet a runaway named Mud, who would be played by Pine and help him flee.
A Memento producer Aaron Ryder, will also be engaged as the film goes ahead. Sarah Green, a longtime producer of Terrence Malick's flicks will co-produce.
Director Jeff Nichols second feature from Shotgun Stories titled Take Shelter, aired as part of the Critic's Week strand of the Cannes festival and has been widely praised ever since. No word on if the new film will manage to get his favorite actor Michael Shannon.
In spite of this, the vagueness of the story in Nichols' new movie lies with Mud, who is both a smelly vagrant and a moral character and who teaches the boys as much as he learns from them. The major theme of coming of age in Mississippi will inevitably draw comparisons to point of view and structure of Huck Finn and Tom Sawyer novel, even if the picture will be set in the contemporary world.
Okay, that's enough sinking into too much "paralysis by analysis".
As for Chris Pine, Mud is a sign of another smart choice for him, who, while he hasn't directly benefit from the success of Star Trek, also hasn't taken the fast-tracking of tentpole films as the only route of some of his contemporaries. He will next be seen in the upcoming drama Welcome to People, along  Elizabeth Banks, Michelle Pfeiffer and Olivia Wilde.
Pine is as well obligated to the Star Trek sequel later in the year, therefore the Mud film will have to get around that schedule.
Check out the trailer for Rob Reiner's paradigm movie Stand By Me and hear again King's great song.
[youtube]http://www.youtube.com/watch?v=FUVnfaA-kpI[/youtube]
Stand By Me, trailer
Source: LA Times