Movie News
Christopher Plummer Joins The Girl With The Dragon Tattoo
The Tony and Emmy award winner,
Christopher Plummer
, is set to star in the upcoming
David Fincher
's Hollywood version of
The Girl With The Dragon Tattoo
that we
already wrote
about.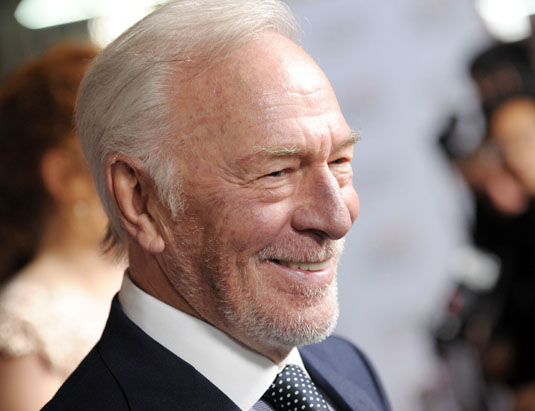 Plummer will join the cast that already includes
Daniel Craig, Rooney Mara, Stellen Skarsgard, Robin Wright Penn
and
Max von Sydow
. David Fincher's adaptation of
Stieg Larsson
's novel goes like this: "Forty years ago, Harriet Vanger disappeared from a family gathering on the island owned and inhabited by the powerful Vanger clan. Her body was never found, yet her uncle is convinced it was murder and that the killer is a member of his own tightly knit but dysfunctional family. He employs disgraced financial journalist Mikael Blomkvist and the tattooed, ruthless computer hacker Lisbeth Salander to investigate. When the pair link Harriet's disappearance to a number of grotesque murders from almost forty years ago, they begin to unravel a dark and appalling family history." So, you already know, but still, let us remind you that Rooney Mara is set to star as Lisbeth Salander, Daniel Craig stars as journalist Mikael Blomkvist, Robin Wright Penn as a publisher of crusading finance magazine Millennium, Erika Berger, Stellan Skarsgard plays a role of Martin Vanger and now we have Christopher Plummer who will play the wealthy industrialist who hires a journalist (Craig) and a computer hacker (Mara) to help solve a 40 year-old murder. Fincher's
The Girl With The Dragon Tattoo
will be shot in Sweden, and is scheduled for December 21, 2011 release.