Movie News
Clifton Collins Jr. Joins TRANSCENDENCE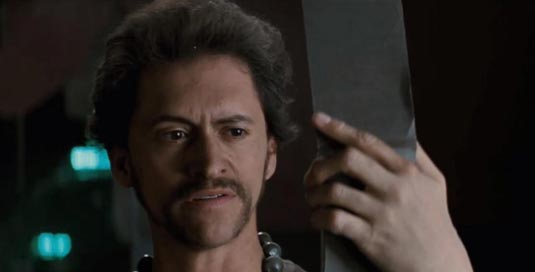 Clifton Collins Jr.
has joined the all-star cast of
Transcendence
for Warner Bros. and director
Wally Pfister
. So far, we know that
Johnny Depp
plays a scientist named Will, who attempts to create his own form of artificial intelligence by uploading his brain into a super-computer. We also know that Wally Pfister, who has served as cinematographer on Christopher Nolan's The Dark Knight trilogy (who serves as a producer now), is making his directorial debut with this one. No details were given regarding Clifton Collins Jr.'s character, nor production schedule. Clifton Collins Jr. most recently starred in Parker, and next appears in director Guillermo del Toro's Pacific Rim this summer. Transcendence comes to theaters on April 25th, 2014 and also stars
Paul Bettany
,
Rebecca Hall
,
Morgan Freeman
and
Kate Mara
.