Movie News
Clint Eastwood to kill off Dirty Harry?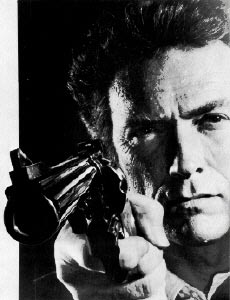 Clint Eastwood
's legendary
Dirty Harry
character will reportedly die in a new movie. The 77-year-old is rumoured to be planning a new instalment in the franchise, which ran for five films between 1971 and 1988. However, The Sun claims that San Francisco cop
Harry Callahan
will meet his demise before the closing credits. A source said: "Clint will make sure Dirty Harry goes out in style." Reports hadsuggested that upcoming project Gran Tourino will be a sequel to the Dirty Harry movies, but it was later revealed to be a comedy.