Movie Photos
CLOSED CIRCUIT: First Look At Eric Bana & Rebecca Hall!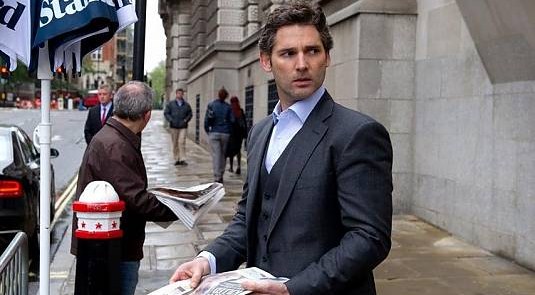 Closed Circuit, anyone out there familiar with this title? Directed by John Crowley, this great-looking crime thriller stars Eric Bana and Rebecca Hall, and as you're about to see in the rest of this report – definitely looks promising! We finally have the first photos to share, hope you'll enjoy…
John Crowley directs this international thriller from a script written by Steven Knight which, beside Bana and Hall also stars Riz Ahmed, Jim Broadbent, Kenneth Cranham, Anne-Marie Duff, Ciaran Hinds and Julia Stiles.
Bana plays Martin Vickers, and Hall stars as Claudia, they're two lawyers and ex-lovers who find their loyalties tested and their lives at risk when they are joined together on the defense team in a terrorism trial.
Focus Features will release Closed Circuit on August 28th, 2013. Click on these images to take a better look & stay tuned for more updates!