Movie News
Colin Farrell Confirmed for Total Recall Remake
Finally something new about the upcoming Sony's
Totall Recall
remake.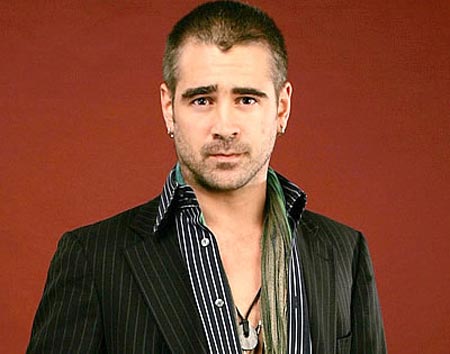 This time it's kind of official thing, because it comes straight from producer
Neal Moritz
who recently shared some details in an interview with
Collider
. So, all
Colin Farrell
's fans out there, check this out – the actor is on board and shooting is set to start in May! "We're doing the movie with Colin Farrell," Moritz said. "We're not gonna do Recall in 3D, we decided that it would be too much." When asked if it would be a tentpole movie he said: "Oh yes, this is a big movie. I think the world that Len Wiseman is creating is incredible. It's a real world, a real future world, where the cities have just gotten so overcrowded that the cities are just built up, up, up, up. It's just everything I see on the movie, every pre-vis I see on the movie, every conceptual drawing on this movie that I see just makes me more and more excited. We're playing it like a real world, but there's all these technological advancements to the real world, and it's just really, it's cool. It's an awesome movie. I'm dying – as a fan of movies, more than anything, it's a movie that I'm just dying to see." Moretz also revealed that the film has a "great twist" and added: "instead of it being a spaceship that takes us to another planet, there's something that takes us from one side of the planet to another that's really interesting." So, it actually looks that the plan is to hew even closer to Philip K Dick's story 'We Can Remember It for You Wholesale', since Moretz said: "It's closer to the book, the big difference is we don't go to space."
Total Recall
remake will begin shooting in Toronto on May 15 this year.