Movie News
Columbus Picks Up Film Rights to Charles Yu's HOW TO LIVE SAFELY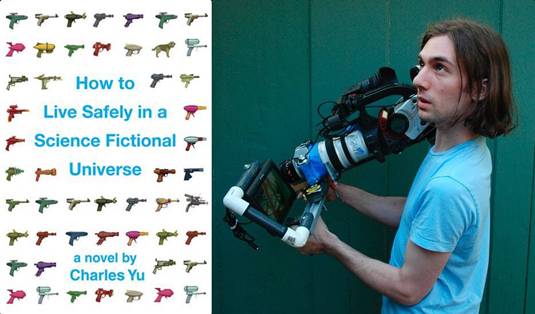 Director Chris Columbus and his 1492 Productions have bought the rights to Charles Yu's debut novel How to Live Safely in a Science Fictional Universe.
The plot centers on Charles Yu, who happens to be named after the author of the book, a time machine repairman in Minor Universe 31. After his father strangely disappears, Yu settles into this middling job and, by makeshifting his time machine, exists years living outside the space/time continuum. The only way for him to find his father and move on with his life is to write a book called How to Live Safely in a Science Fictional Universe. In fact, Yu's metafictional novel is a story about stories that made Time Magazine's list of the Top 10 Fiction Books of 2010 as well as The New York Times' 100 Notable Books of 2010.
Instead of Columbus, 2009 Student Academy Award winner Brendan Bellomo will direct the film adaptation.
As you might remember Columbus' credits include directing Harry Potter and the Sorcerer's Stone, Harry Potter and the Chamber of Secrets and Home Alone.
Also his 1492 Pictures banner production credits include The Help, Night at the Museum, Percy Jackson & the Olympians: The Lightning Thief and the first three Harry Potter films, among others.
Check out the trailer for the Student Academy Award Winning short film Bohemibot – a Sci-Fi drama, directed by Brendan Bellomo that is chock full of nice imagery.
Cross your fingers for Bellomo.
[youtube]http://www.youtube.com/watch?v=HfQYUEvIyms[/youtube]
Bohemibot Trailer
Source: THR