Movie News
Mia Wasikowska To Replace Emma Stone In Del Toro's CRIMSON PEAK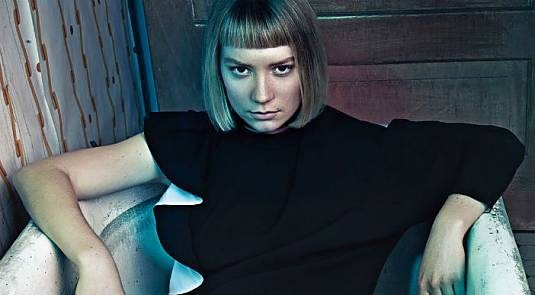 Forget about Emma Stone, now Mia Wasikowska is in some serious talks to star in Guillermo del Toro's upcoming Crimson Peak movie! It actually makes sense – Stone is busy with her Spidey, and Stoker star is more than ready to jump in another horror-drama (that's basically all we know about the whole thing at this moment.) So, we don't know much about the story, but we know what Guillermo del Toro previously said about the whole thing:
It's a very set-oriented, classical but at the same time modern, take on the ghost story. It will allow me to play with the conventions of the genre I know and love, and at the same time subvert the old rules.
Del Toro and Lucinda Coxon are rewriting a script del Toro and Matthew Robins originally penned, and beside Wasikowska, the pic will also star Charlie Hunnam, Benedict Cumberbatch and Jessica Chastain. Legendary will produce and be a participating financing partner on the movie, with Universal Pictures retaining an option to finance at a later date. Plans are for filming to begin in February 2014, so I guess we'll soon have more updates to share. Let us know what you think about Wasikowska and her involvement in the whole thing & stay tuned for more on Crimson Peak!