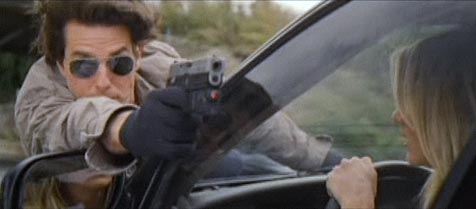 Yesterday we showed you the poster for upcoming action-comedy "Knight and Day," and now the trailer is online.
The film, directed by James Mangold (3:10 to Yuma, Walk The Line, Identity), follows a mismatched couple – Cameron Diaz and Tom Cruise – as they travel the world, engaging in hijinks and various misadventures.
Also starring in the movie is Maggie Grace, Peter Sarsgaard, Marc Blucas, Paul Dano, and Viola Davis.
"Knight and Day," formerly known as "Wichita" or "Trouble Man" is scheduled to hit theaters on June 25th, 2010.