Another poster  for sci-fi/thriller film "Inception" appeared online.
The film, directed by Oscar nominated British filmmaker Christopher Nolan (The Dark Knight), set "within the architecture of the mind," Leonardo DiCaprio plays a CEO type that involved in a blackmailing scandal. Also stars Ellen Page (Juno), Ken Watanabe (The Last Samurai), Marion Cotillard (La vie en rose), Joseph Gordon Levitt ((500) Days of Summer), Tom Hardy (RocknRolla), Cillian Murphy (Batman Begins), Tom Berenger (Breaking Point) and Michael Caine (The Quiet American, Batman Begins, The Dark Knight).
"Inception" opens July 16, 2010.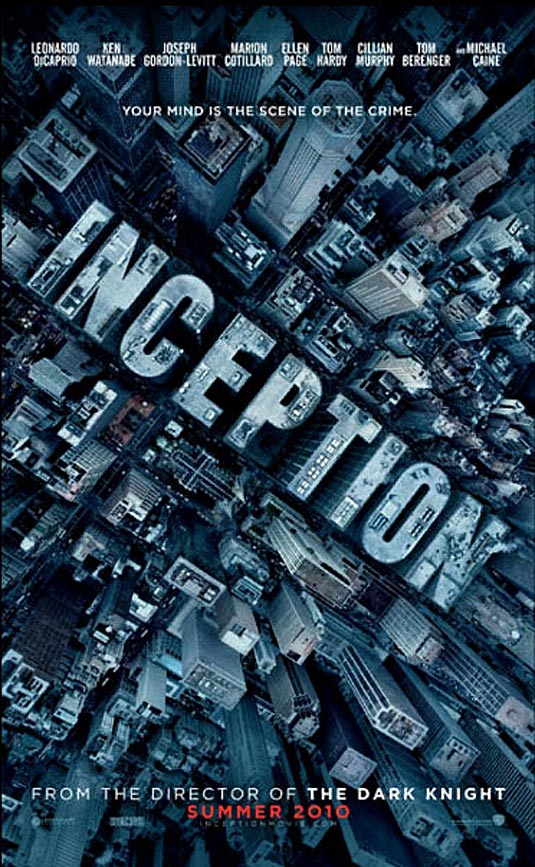 Inception poster