Movie News
Cult TV Comedy ABSOLUTELY FABULOUS Heading for the Big Screen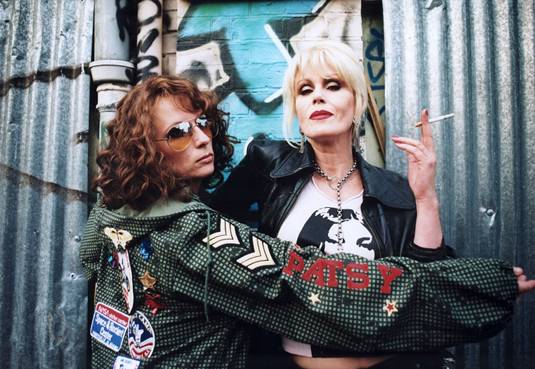 Absolutely Fabulous, aka Ab Fab, is the British award-winning sitcom created by Jennifer Saunders, and based on an original idea by her and Dawn French that debuted on the BBC in 1992 and will finally hit the big screen. Saunders has now confirmed reports she's working on a movie version of Absolutely Fabulous:
Yes, I'm definitely going to do it. I'm aiming to shoot this in a beautiful part of the Riviera. I fancy the south of France in the spring,
she told New York Magazine. The original series, which ran for three seasons, followed the luxurious trend-chasing debauchery of publicist Edina Monsoon (Saunders) and her best friend, fashion-magazine editor Patsy Stone (Joanna Lumley). The show was revived for two more seasons, which ran from 2001 to 2003, and returned to UK TV screens on Christmas Day for the first of three specials. The first new special aired on December 25th with the second episode set to air on January 1st 2012; the third, and final special is set to happen together with the 2012 London Olympics. Saunders admits she wouldn't have even considered a return as Edina this Christmas if it wasn't for co-star Joanna Lumley's big mouth. She said,
It was mainly because she (Lumley) announced it that we did it. She said, 'Darling, I told them in New York that you're going to do a few more.
No word yet on the story. Besides, Saunders has recently lent her voice to the Shrek franchise. Stay tuned. [youtube]http://www.youtube.com/watch?v=HN_2gkCr0Mc[/youtube]

Absolutely Fabulous – Gay Part 1