Movie Posters
DARK SUMMER To Be Directed By Paul Solet, Teaser Poster Revealed!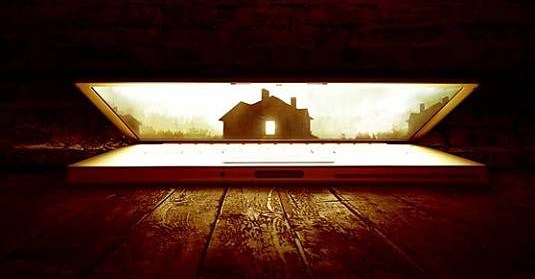 She is here
– says the first teaser poster for
Dark Summer
, which finally has a director! We've just learned that
Grace
helmer
Paul Solet
is on board to bring us a highly stylized modern ghost story. Make sure you check out the rest of this report for more details 'cause we definitely think that this twisted supernatural thriller deserves your full attention! So, at this moment we can inform you that Solet will direct the whole thing from a script written by
K-Town
creator
Mike Lee
. The movie will revolve around Daniel Williamson, a 17 year old on house arrest for the summer. With his mother away on business, a horrifying incident occurs, followed by an even more terrifying presence in the house…
Preferred Film & TV
stands behind
Dark Summer
which will be produced by PFT's Ross M. Dinerstein and executive produced by Content Film's Jamie Carmichael. They already promise us a really first class business together, and
Dark Summer
looks like yet another great franchise starter. Let us know what you think about the teaser and stay tuned for more updates!