Movie News
David Gordon Green has Finished a Script for Warner Bros. – Remake of Ice Station Zebra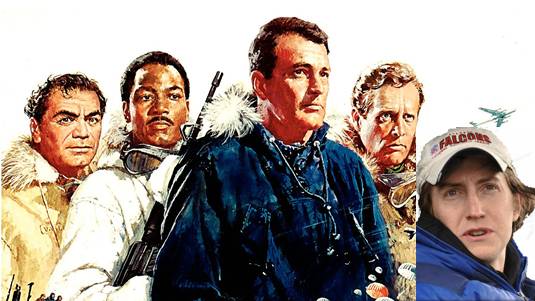 In a recent interview David Gordon Green talked about a few other movies he's been running on; he wrote the screenplay for one of them, a remake of the 1968 Ice Station Zebra.
The original big military movie was directed by John Sturges and starred Rock Hudson. Well, here's what DGG had to say about it:
I just finished a script for Warner Bros. that's a remake of 'Ice Station Zebra' that's a big military movie. And I got to go camp out on the arctic circle with the Navy and explore those kind of… you know just the lingo and the politics of what's going on in the arctic right now so it truly is a passport. Like literally Warner Brothers says, 'Do you want to get on a jet with the Navy and get on a submarine?' and you're like, 'absofuckinglutely!' "
Based on Alistair MacLean's 1963 Cold War thriller, the Struges version moved away from its source material. Besides obvious changes involved the names and a new type of submarine, film's new climax involves a superpower conflict between Soviet paratroopers and the American Marines, but closes on a more vague note than the novel, reflecting the observed melt in the Cold War following the Cuban Missile Crisis.
It's not clear whether this has been written in the same genre or as an action comedy akin to Pineapple Express or even Your Highness. However, one more project appears on a Green's horizon that he considers a dream project and it could be quite a quirky musical comedy. Busy director comments on this:
I wanna do a movie about rival musical families in Branson, Missouri in the 1960s. I've had this idea for awhile, because hanging out in Branson is bizarre. It is a trippy, amazing place. Ozark culture really appeals to me, and it hasn't been captured in a movie. It will probably be a few years down the line, because no one really wants to make a big musical period piece."
Green is working on a lot of great sounding features no doubt. I only hope that these ambitious projects will not make the successful filmmaker forget to shoot the gestating Suspiria remake. How about you?
In the meantime, DGG's latest,  ludicrous and absolutely entertaining Your Highness starring James Franco, Natalie Portman and Danny McBride opens this weekend on April 8 in wide release.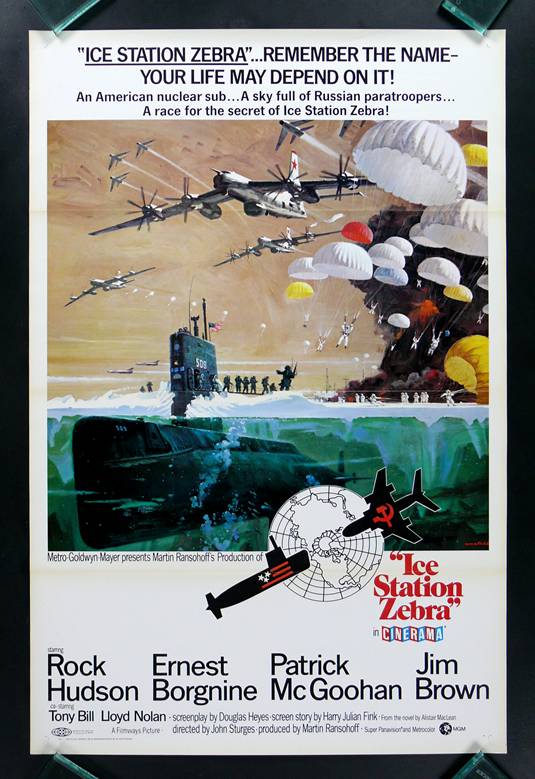 Ice Station Zebra, Poster (1968)
Source: The Playlist