Movie News
David Slade to Put Daredevil Back on the Bigscreen for 20th Century Fox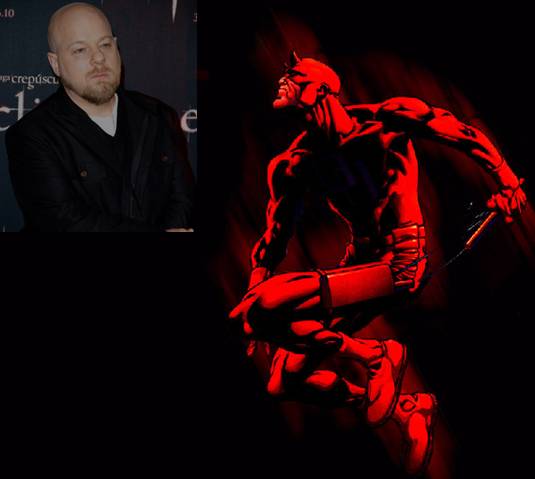 Director David Slade is selected by 20th Century Fox and Chemin Entertainment to helm Daredevil reboot.
Variety reports that the project will not contain material from the 2003 Mark Steven Johnson-directed Daredevil that starred Ben Affleck, nor the spinoff Elektra sequel. The film is being labeled as "a continuation," so it appears that this will be a correct reboot.
Daredevil is about a character Matt Murdock who was blinded by radioactive substance. He uses his heightened senses to fight crime in the Hell's Kitchen neighborhood of New York City. The character was first created by Stan Lee and Bill Everett.
Fox needed to produce a film in order to keep the Daredevil rights. If Fox failed to do it, Marvel Studios, which is now owned by Disney, will be able to purchase the rights back. Besides, 20th Century Fox is also planning a new installment for Fantastic Four.
Slade has been taking into consideration several comicbook properties, such as Fox's Wolverine. But that pic wound up going to Darren Aronofsky.
No word yet on how soon filming would start, but Slade is at this time attached to helm the vampire horror The Last Voyage of the Demeter, so one presumes that Daredevil would shortly follow.
Peter Chernin and Dylan Clark of Chernin Entertainment are producing the feature.
Next stop for Studio is to get a proven first rate screenwriter and an actor to play Daredevil. Daredevil is a very hard character to bring to screen, with his just about comic looking bright red costume and very delicate senses, which look not easy to represent visually.
What do you think Slade must develop from the 2003 film? And what is better to skip? [Source: Variety]
[youtube]http://www.youtube.com/watch?v=qd3ubwtHDfo[/youtube]