Movie Photos
DAWN OF THE PLANET OF THE APES First Set Photos!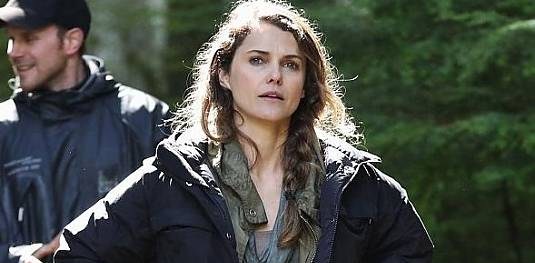 We finally have the first set photos from the upcoming Dawn of the Planet of the Apes movie! Nothing spectacular, but at least we can take a better look at that awesome cast which (as you're about to see in the rest of this report) includes Andy Serkis, Keri Russell and Jason Clarke. Click continue to take a look & let us know what you think!
Let us first remind you that Matt Reeves directs the movie from a script written by Scott Z. Burns, Amanda Silver, Rick Jaffa and Mark Bomback.
The whole thing is a sequel to the 2011 Rise of the Planet of the Apes, and stars Jason Clarke, Kodi Smit-McPhee, Andy Serkis, Gary Oldman, Keri Russell and Judy Greer.
The story is set 15 years after the events of Rise of the Planet of the Apes where most of humanity wiped out and the intelligent apes ruling over the world.
Part of the film's focus is said to be on a small group of San Francisco-based scientists that are forming a resistance against the apes and part follows Andy Serkis' Caesar as he, like his namesake, tries to maintain order and power within his new civilization.
Dawn of the Planet of the Apes is set to hit theaters on May 23rd, 2014.