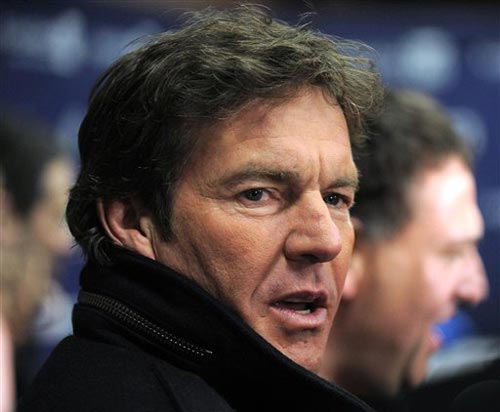 Another indie thriller is on the way! This time we're here to talk about
Martin Guigui
's
Beneath the Darkness
, and to report that
Dennis Quaid
has signed on to star in the movie that already includes
Aimee Teegarden, Tony Oller
and
Stephen Lunsford
.
Beneath the Darkness
is set in Texas, where it's currently shooting, and focuses on Tony Oller's character, Travis, a teenager who tries to dig up the dirt on the house inhabited by Quaid's character, a well-respected man in the community, following the death of Travis' best friend. So, as you see, Quaid is back, and this time as a "mysterious mortician" and we hope you like that idea… While we're still here let us remind you that Quaid recently completed filming
Soul Surfer
and Paramount's remake of the 1984 musical drama
Footloose
. And, after filming
Beneath the Darkness
, he will star in an adaptation of Gary Paulsen's novel titled
The Tent
. Let's also mention that Guigui (best known from the 2006 National Lampoon film
Cattle Call
) will direct Beneath the Darkness from a script by novice screenwriter
Bruce Wilkinson
, and, like we said, production has already begun in Austin.