Movie News
More DESPICABLE ME 2 Posters & The Latest Clip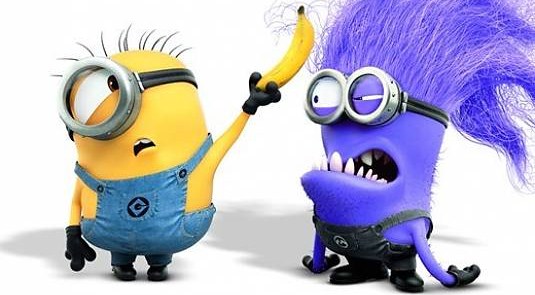 Here comes an exclusive Despicable Me 2 clip with Lucy, Gru and the minions. Short, but action-packed one, 'cause as you're going to see: those brave yellow guys are about to save our favourite ex-villain and his darling! In addition to this video, we also have some pretty cool character & international posters for the whole thing, so what can I tell you folks – head inside & enjoy! [youtube]http://www.youtube.com/watch?v=ljIdCvRbEq0[/youtube] As you already know, Despicable Me 2 aka the sequel to the 2010 animated film Despicable Me, is set to hit theaters on July 3rd, 2013, and stars Steve Carell, Kristen Wiig, Miranda Cosgrove, Russell Brand, Steve Coogan, Ken Jeong and Benjamin Bratt.
Gru is back, he's no longer a villain, and he now has three adopted daughters – Margo, Edith, and Agnes (click on the posters to enlarge).
But his calm and unexciting new life takes an unexpected turn when he is recruited by Lucy Wilde and Silas Ramsbottom and is taken to the headquarters of the Anti-Villain League, a society dedicated to fighting crime on a global scale.
In other words – this time, Gru must fight against a completely new enemy, super-villain named Eduardo! But we have nothing to worry about – with the help of Gru's assistant, Dr. Nefario, his minions, Margo, Edith, and Agnes, Gru will save the world! Again… Let us know what you think about the new clip and posters & stay tuned for even more updates!