Movie News
Dimension Films' Thriller PENTHOUSE NORTH Adds Andrew Walker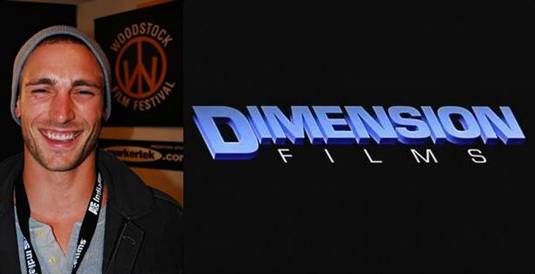 Dimension Films have announced last month that it has acquired U.S. distribution rights to the film Penthouse North from director Joseph Ruben (Sleeping with the Enemy).
Now, Andrew Walker, who recently co-starred on the new Lifetime's cop drama Against the Wall, has joined the cast of a psychological thriller that includes Michael Keaton (The Other Guys) and Michelle Monaghan (Source Code).
The story circles around Sara Taylor (Monaghan), a photojournalist captivated in Iraq, who is forced to play a deadly game of cat and mouse with the sadistic criminal Hollander (Keaton) – a man who believes there are stolen diamonds hidden in her apartment and will stop at nothing to get a fortune of them. Therefore, he uses psychological and physical torture in an effort to find them, but Sara fights back.
Walker is set to play Monaghan's boyfriend.
David Loughery, writer of Lakeview Terrace and Obsessed has written a new thriller, Penthouse and is also producing.
The shooting of the movie has already begun in Ottawa, Canada on December 7th, 2011.
Watch Walker opposite Academy Award nominee, David Strathairn, playing a Neo-Nazi skinhead in the film Steel Toes. His performance won him the 2008 ACTRA Best-Actor Award.  [source: Variety]
[youtube]http://www.youtube.com/watch?v=IqM8L2KWUnQ[/youtube]
Steel Toes – Trailer