Movie News
INSIDE LLEWYN DAVIS Adds Jeanine Serralles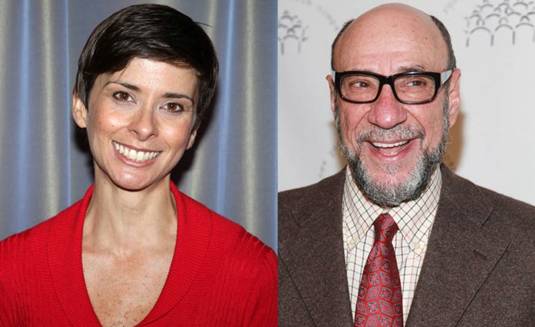 Stage thesp Jeanine Serralles has been reportedly cast in Ethan and Joel Coen's forthcoming music drama Inside Llewyn Davis, which is set in the middle of the 1960s Greenwich Village folk music scene.
Inside Llewyin Davis is loosely based on Bob Dylan's friend Dave Van Ronk, the struggling musician from Queens who can't seem to make ends meet, despite the fact that he's a talented guitarist as well as singer.
The Coen brothers are directing music-based periodic movie from their own original screenplay, which is said to be based in part on Van Ronk's memoir, 'The Mayor of MacDougal Street.'
The brothers are establishing one hell of a cast with Oscar Isaac (Drive and Sucker Punch) as the title character.
The multi-talented star Justin Timberlake has been cast as another folk musician, while Carey Mulligan (Shame) plays his wife.
Also in the cast is a perennial favorite in Coen Brothers movies, John Goodman as a jazz musician who takes a road trip with Llewyn Davis.
Finally, the character of legendary manager Bud Grossman may be played by F. Murray Abraham (Amadeus), who's circling the role and who previously starred in Ethan Coen's off-Broadway show Almost an Evening.
Production is scheduled for early next year in New York City. The Llewin Davis film comes to theaters in 2013.
Listen Dave Van Ronk a.k.a. the Mayor of MacDougal Street:
[youtube]http://www.youtube.com/watch?v=zCEDro7WZD4[/youtube]
Dave Van Ronk – St.James Infirmary