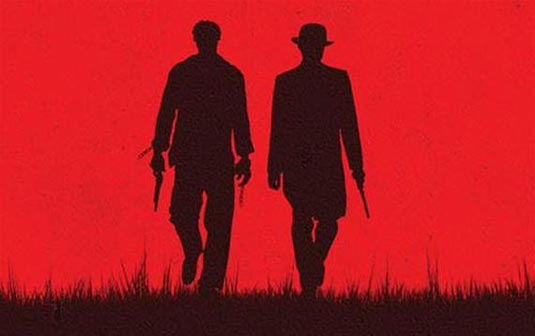 Entertainment Tonight has released a trailer preview for Quentin Tarantino's Western Django Unchained, arriving in theaters nationwide on December 25th, 2012.
The first full trailer will debut tomorrow, but, for now, take a look at these scenes featuring Leonardo DiCaprio as the nefarious Calvin Candie, and Jamie Foxx as the freed slave Django.
Django Unchained comes to theaters December 25th, 2012 and stars Jamie Foxx, Leonardo DiCaprio, Christoph Waltz, Samuel L. Jackson, Gerald McRaney, Dennis Christopher, Kurt Russell, Laura Cayouette. The film is directed by Quentin Tarantino.
Don't forget to check us out tomorrow for 'the real thing'.