Movie News
Dominic Cooper Heads Cast of Period Drama SUMMER IN FEBRUARY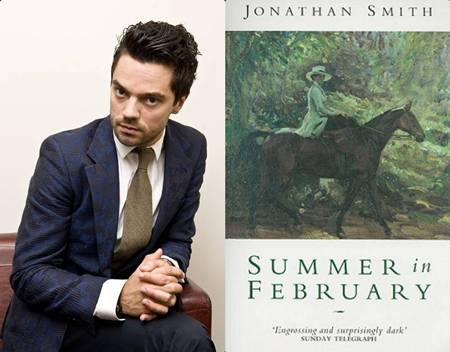 Yep, The Devil's Double star Dominic Cooper plays painter Alfred Munnings, a charismatic hell-raiser left blind in one eye, who was a member of the bohemian artists group Lamorna, based in West Cornwall, England, between the years 1911 and 1914.
Aspiring artist called Florence Carter-Wood, who is described as looking like Botticelli's Venus and played by Ophelia Lovibond (Mr Popper's Penguins), arrives at the rural retreat. Sir Alfred painted a portrait of Florence in a painting called The Morning Ride, which shows her riding side-saddle on his horse. Downton Abbey's Dan Stevens stars as land agent Gilbert Evans, also obsessed with her body. Therefore, two great friends fall in love with the same hauntingly beautiful woman and their loyalty to each other is pushed to breaking point.
 Stevens explained the papers that Summer in February will be based on Jonathan Smith's 1995 novel of the same name, which was inspired by the long forgotten, complex love story:
Two men love the same beautiful woman. It's led to me being an executive producer on a film I've been trying to make for about five or six years, a film called Summer In February. It's looking very cool and it's a beautiful script and we're very excited about it.
Oh, wow… so romantic.
The Summer In February film will start shooting in January that sounds rather confusing. But it's true.
Christopher Menaul (Prime Suspect) directs from a script by Jonathan Smith, who adapted from his own novel, of course. The cast also includes Hattie Morahan (The Bank Job).
Check Cooper out in the trailer for a completely different pic: a chilling vision of the House of Saddam Hussein that comes to life through the eyes of the man who was forced to become the double of Hussein's sadistic son.
[youtube]http://www.youtube.com/watch?v=qhlQOg9abRk[/youtube]
The Devil's Double Trailer
 Source: Variety