Movie Posters
DON'T MISS Luke Goss In First Trailer & Poster For DEAD DROP!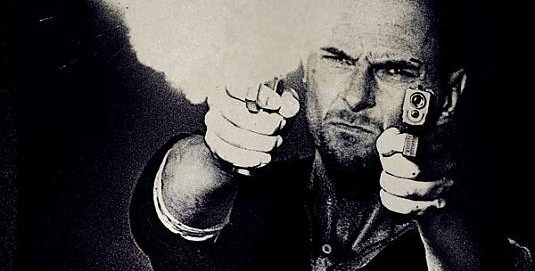 In case you're not so familiar with this title, let us right here at the beginning inform you that
Dead Drop
is an upcoming action movie which comes from director
R. Ellis Frazier
and stars
Luke Goss
in the leading role. Guess that should be enough for
action-fans
, but still – we're here to share more cool stuff from the whole thing! So, here's the first trailer and poster for the movie that will teach us that
sometimes, our best friends can be our worst enemies
… Written by
Ben Budd
and directed by
R. Ellis Frazier
, the movie centers on Goss' character – a CIA operative named Michael, who is shot by his best friend, pushed out of a plane, but miraculously survives the dead-drop from 5,000 feet.
Waking up to his living nightmare, Michael re-inserts himself into the dangerous Mexican smuggling ring where he was operating deep under cover to flush out his would be assassin who is also holding his girlfriend hostage. Beside
Luke Goss
,
Dead Drop
also stars
Cole Hauser
,
Nestor Carbonell
and
Jill Remez
. Unfortunately, the movie is still without an official release date, but as usual – we'll keep an eye on it, so make sure you stay tuned for more updates!