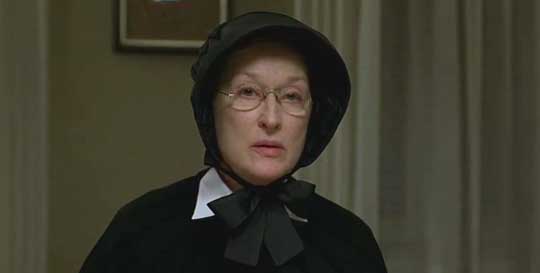 Based on the Pulitzer Prize-winning play of the same name, "
Doubt
" was written, adapted for the screen and directed by
John Patrick Shanley
.
Set at a Catholic school in the Bronx, it centers on a nun who grows suspicious when a priest begins taking too much interest in the life of a young black student. Is she being overly protective or not protective enough? And can she work within the system to discover the truth?
"Doubt" starring
Meryl Streep, Philip Seymour Hoffman
and
Amy Adams
will hit the theaters on December 12, 2008.