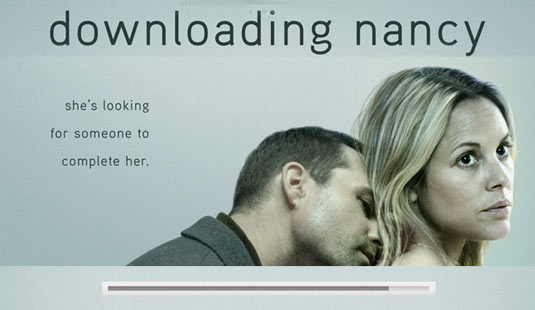 "
Downloading Nancy
" directed by
Johan Renck
from the script by
Pamela Cuming
and
Lee Ross
had its premiere at last year's
Sundance Film Festival
. This controversial film which stars
Maria Bello, Jason Patric, Rufus Sewel
and
Amy Brenneman
centers on Nancy (Bello), an unhappy wife who, instead of committing suicide, meets a man (Patric) over the Internet and hires him to kill her. Problems arise when they form a relationship. When Albert Stockwell (Rufus Sewel) came home from work one day he found a note from his wife of 15 years, Nancy (Maria Bello), saying she had gone to see friends. It was a lie. After waiting several days Albert realizes that his wife is missing. Nancy had met her salvation on the Internet in the form of Louis Farley (Jason Patric). Louis's life, like Nancy's, had become a twisted quest for redemption via smutty chat rooms and alternative websites. Both wounded and alone Nancy and Louis take comfort in one another thru email, pictures and promises of perverse sexual encounters.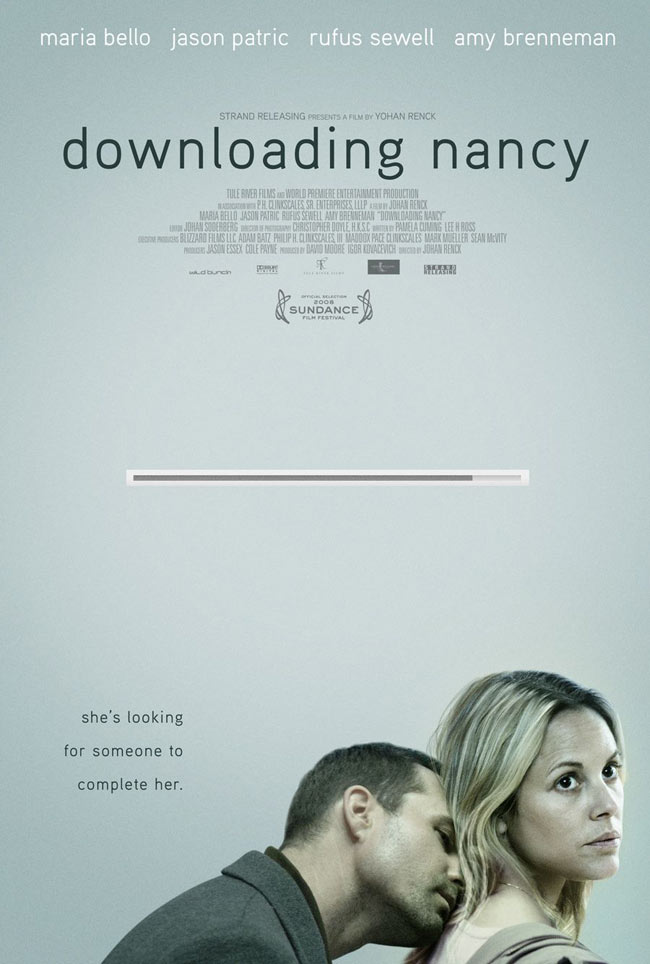 With Louis, Nancy goes to a different place, one of liberation and fulfillment. It's a location where pain is pleasure and where the end is the beginning. While she pursues the freedom that she feels will only come with ultimate liberation, Albert is left to put the pieces together and try to salvage what is left.
Holly Hunter, William Hurt, Radha Mitchell
and
Stellan Skarsgård
were originally attached to this project. "Downloading Nancy" is scheduled to be released (limited) on June 5, 2009.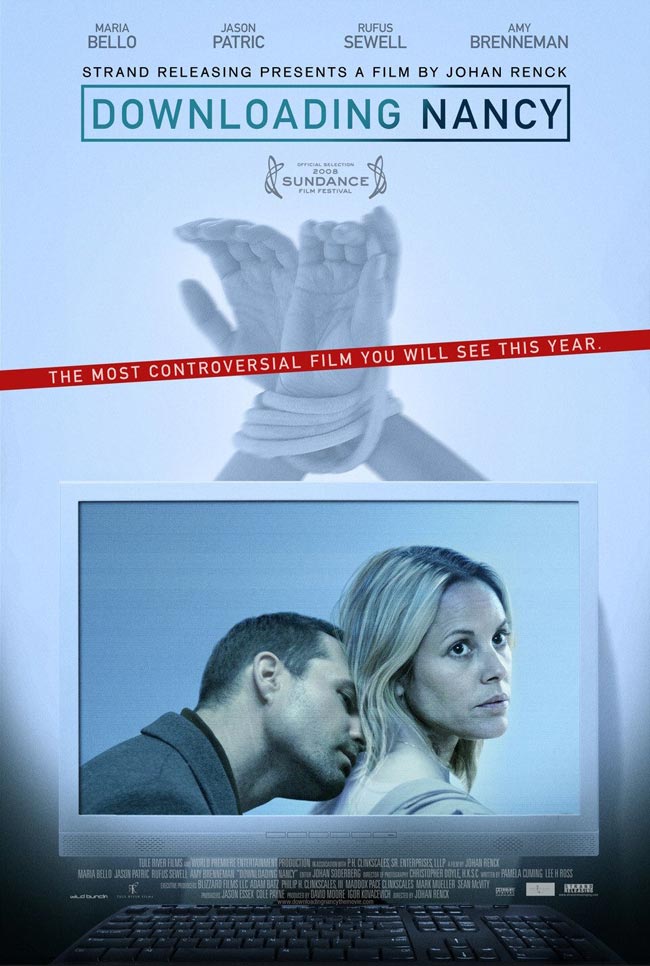 "Downloading Nancy" Trailer