Movie News
Dr Pepper and Stan Lee Salute Iron Man 2 in New Campaign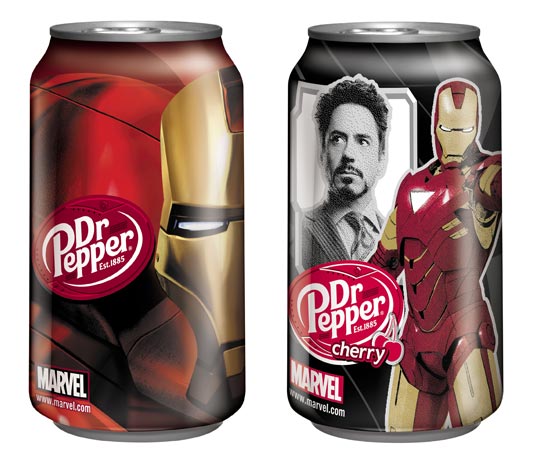 In support of a partnership between Dr Pepper and Marvel Studios,
Stan Lee
, the celebrated comic book creator, will appear in a new advertising campaign saluting
Iron Man 2
. In the spot, Lee makes a cameo as a Stark Industries custodian dusting a collection of Iron Man suits in Tony Stark's home lab. JARVIS, Tony Stark's personal Artificial Intelligence computer program, plays a trick on Lee's co-worker who is mopping the floor. Expecting JARVIS to suit him up as Iron Man, Lee's co-worker is surprised to find himself inside a hi-tech Dr Pepper vending machine. The spot can now be seen nationwide.
Dr Pepper is thrilled to be working with Marvel and Stan Lee in support of Iron Man 2. Our fans are their fans and it's an ideal match
said
Tony Jacobs
, vice president of marketing for Dr Pepper. Dr Pepper is also offering fans a chance to win an unrivaled multimedia laboratory that would make even Tony Stark jealous: an LG gift card valued at $4,750, an LG mobile phone, Microsoft Xbox 360 console and accessories, and other prizes. Fans can enter codes from specially marked Dr Pepper products at DrPepper.com, or by texting the code to
"PEPPER" (737737)
for a chance to win. Everyone who enters will receive a free Marvel Digital Comic 1 Month Subscription or an Xbox LIVE® Premium Theme. The game ends June 30, 2010, and Codes must be entered by July 31, 2010. In addition to the contest, an integrated marketing campaign includes Iron Man collectible Dr Pepper cans and national television, radio and online advertising developed by Deutsch LA.
Iron Man 2
opens nationwide May 7.
Video: