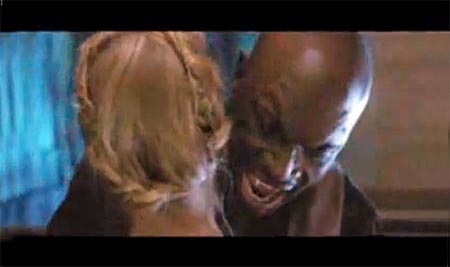 The first trailer for the upcoming horror movie Dylan Dog: Dead of Night has arrived.
The movie is based on Italian comic series Dylan Dog, created by Tiziano Sclavi. Published since 1986 by Sergio Bonelli Editore. Brandon Routh stars as a British detective named Dylan Dog, who is fascinated by fear, and has made it his profession. Thus, his cases revolve around supernatural things, making Dylan the world's only Investigator of Nightmares.
Taye Diggs plays Vargas, the sleek and sinister leader of a family of vampires and Sam Huntington plays Dylan's zombie sidekick Marcus.
The film is directed by Kevin Munroe (Gatchaman, Tmnt), also stars Peter Stormare, Brian Steele, Anita Briem, Randal Reeder and Kurt Angle.
Dylan Dog: Dead of Night premieres in Italy on October 29th 2010 and a US release date is still to be decided.
[The trailer removed as demanded by Long Distance Films]