Movie News
Ed Westwick to Play Tybalt in Romeo & Juliet along Hailee Steinfeld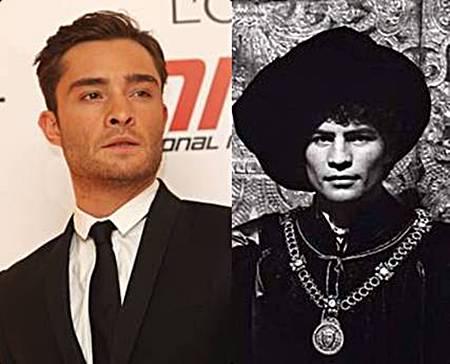 Ed Westwick is in final talks to play Tybalt in a new version of William Shakespeare's Romeo and Juliet.
Who the f *** is Tybalt? Hear the answer:
Tybalt, my cousin! – O my brother's child – O Prince! O cousin! Husband! O, the blood is spill'd – Of my dear kinsman! Prince, as thou art true, – For blood of ours, shed blood of Montague."
These words are spoken by Lady Capulet demanding that Romeo should die as punishment for killing Tybalt, Lady Capulet's nephew and the arch rival of Romeo.
I hope this helps somewhat. In my opinion, the most famous portray of Tybalt on screen was Michael York's, who played Juliet's hot-tempered kinsman in the 1968 film version of Romeo and Juliet.
Nevertheless, get back to reality!
The thesp has already rocked the boat on The CW series Gossip Girl and we'll see him on the big screen in Clint Eastwood's Hoover biopic, and now Westwick has landed a role of Tybalt in a new adaptation of Romeo and Juliet from Italian filmmaker Carlo Carlei which already has True Grit star Hailee Steinfeld as the titular female character in the tragic romance of two young lovers caught up in a bitter feud between their rival families.
Westwick also joins Holly Hunter who just recently enrolled The Nurse, but we're still waiting to reveal who will play Romeo Montague… "Oh, Romeo, Romeo, why do you have to be Romeo?"
Sorry for Shakespearian sonnets prison my heart. I would like to also apologize to those who enjoy John Leguizamo's performance in Baz Luhrmann's Romeo + Juliet, but still check out a little tribute to York's Tybalt below:
[youtube]http://www.youtube.com/watch?v=XZqxWMRlCO0[/youtube]
Tybalt Michael York