Movie News
Elizabeth Banks and Chris Pine in Alex Kurtzman's Welcome to People
An "intimate" family drama is definitely coming, guys, and
Alex Kurtzman
is in charge for the whole thing!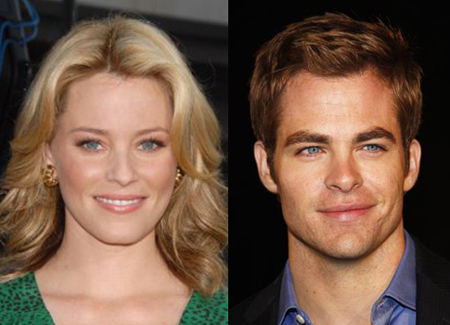 Of course, we all expected to hear some aliens are involved in the project, but no, Kurtzman's first big-screen directing job has nothing to do with green creatures! At this moment we know that
Chris Pine
and
Elizabeth Banks
will star in the movie titled
People Like Us
, and for more interesting details check the rest of this report. Directorial debut of Alex Kurtzman, who penned the script with writing/producing partner
Roberto Orci
and
Jody Lambert
is set to start shooting in January.
People Like Us
tells the story of "a struggling twentysomething man who, after flying home to L.A. for the funeral of his estranged record-producer father, discovers that the will stipulates that he must deliver $150,000 in cash to a 30-year-old alcoholic sister he never knew existed, and her troubled 12-year-old son. Determined to keep the money to solve his own problems, he's nonetheless fascinated by his unknown kin and makes contact with the two without revealing who he really is." And, while we're still here, let us share with you something official, straight from DreamWorks Studios – Studio has launched a casting search to fill a lead role in its upcoming movie Welcome to People, it was announced today by DreamWorks Studios. Actors interested in the role are invited to attend an open casting call on Saturday, December 4, 2010 in Los Angeles, California. No acting experience is necessary for interested actors, nor are they required to prepare anything for the audition. Role to be cast is 'Josh': Male, 11-13 years old, Caucasian, athletic, independent, and confident. Interested actors should be able to memorize lots of dialogue. Film will be rated PG-13 and actors should be comfortable with dialogue reflecting that rating. We'll keep an eye on this casting, stay tuned!