Movie News
Emily Browning out of The Girl With The Dragon Tattoo
The Girl With The Dragon Tattoo
update! First of all, finally one thing is confirmed, and straight from director
David Fincher
, who told that he would stay faithful to the book's setting of Stockholm and Uppsala.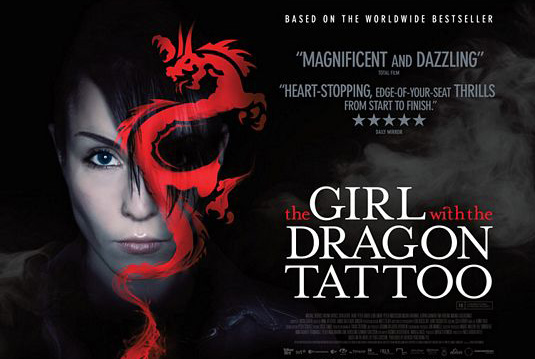 The Girl With The Dragon Tattoo
On the other hand, little casting update! Previously reported
Emily Browning
has dropped out of the race to play the lead female role Lisbeth Salander. So, the US version of the hit 2009 Swedish film based on the award-winning crime novel by
Stieg Larsson
, The Girl With the Dragon Tattoo, is coming and director Fincher has surprised everybody by revealing that the movie will retain its Swedish setting, saying: "What, are you going to put it in Seattle? Seattle noir?" So, if you want to see a movie that will keep the original spirit – there you go, at least one mystery solved. We do know that
Daniel Craig
has already signed up
to play the roving reporter Mikael Blomkvist, who starts a missing persons case and ends up confronting a serial killer, but Lisbeth Salander role is still the biggest question when it comes to this project. Now it looks that Emily Browning will definitely not be playing computer hacking nutcase Lisbeth Salander, but there are currently four relatively unknown actresses competing for the role and they are:
Rooney Mara, Sarah Snook, Sophie Lowe
and
Lea Seydoux
. Let us remind you once again that the movie has been scheduled for a December 21st, 2011. We're expecting more updates on this story, so stay tuned!