Movie News
Emma Roberts and AnnaSophia Robb Attached to Star in ANYTHING BUT ORDINARY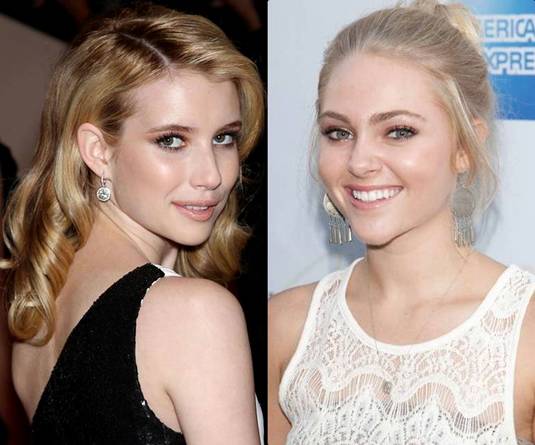 Well, how about this – Emma Roberts and AnnaSophia Robb are attached to Sanaa Hamri's next directorial project, which is being developed as a book at the same time as a film.
Simultaneous projects with the same name Anything But Ordinary, follows a seventeen-year-old diving sensation, injured during her final Olympic trials and spends five years in a coma. When she wakes, she realizes she now has become a 'synesthete,' which means she's 'processing words and numbers through color, the third dimension and sound.'
The film is classified as a 'music-driven love story,' so authors obviously insist on making it complicated. However, it will be interesting to see what comes of this with Hamri, who recently helmed Just Wright with Queen Latifah, head.
Also interesting is that Hyperion has purchased the rights at auction to novelist Lara Avary.
Let's say a word about actresses. Roberts had been quietly amassing a fine body of work, appearing mostly in indies like It's Kind of a Funny Story and The Art of Getting By, but she has also taken part in a franchise with Scream 4.
For the meantime, Robb was best known as Violet Beauregarde in Tim Burton's Charlie and the Chocolate Factory and earlier this year she board the sleeper hit Soul Surfer.
Sound like Hamri is a good choice for what seems like teen-centric material – previous to Just Wright, she helmed the Sisterhood of the Traveling Pants sequel.
So check out the trailer below:
[youtube]http://www.youtube.com/watch?v=y9wU-SfV-SQ[/youtube]
The Sisterhood of the Traveling Pants 2 Official Trailer
 Source: THR