Movie News
Emma Thomspon for One of the BEAUTIFUL CREATURES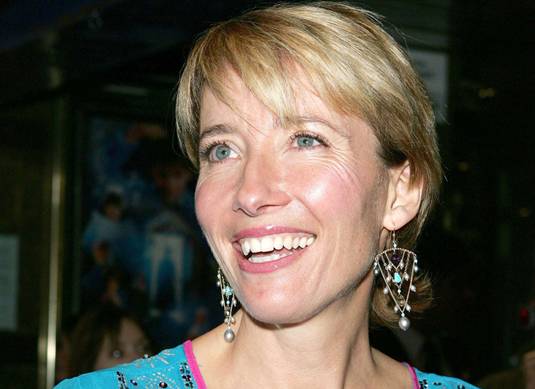 Things move really quickly with each day bringing new news of Beautiful Creatures casting developments.
Two-time Oscar winner Emma Thompson will be joining Jack O'Connell, Alice Englert and Viola Davis in the 'hauntingly intense coming of age story set in the South (about) two star-crossed teenage lovers, Ethan (O'Connell), a local boy, and a mysterious new girl, Lena (Englert), who uncover dark secrets about their families, their history and their town.'
So Beautiful Creatures is a supernatural love story directed by Richard LaGravenese (P.S. I Love You) from his own adaptation of the New York Times best selling novel of the same name, written by Kami Garcia and Margaret Stohl .
Thompson is in final talks to take on two roles: Mrs. Lincoln, who is a small town religious firebrand, and Sarafine, the dark witch who eventually possesses her.
The Help star Davis will star as Amma, a 'seer' and surrogate mother to Ethan.
We already learned that filming will begin in and around New Orleans this spring.
This summer, Thompson will appear in Effie, a biopic based on the life of Effie Gray for which she also wrote the screenplay and — oh, I almost forgot — she can be seen playing Agent Oh in the upcoming 'Men in Black 3' movie opening May 25th.
No doubt, having Davis and Thompson in supporting roles is a good sign for any project.
[youtube]http://www.youtube.com/watch?v=IyaFEBI_L24[/youtube]
Men in Black 3 – Trailer