Movie News
Vincent Cassel, Léa Seydoux to Play BEAUTY AND THE BEAST for Christophe Gans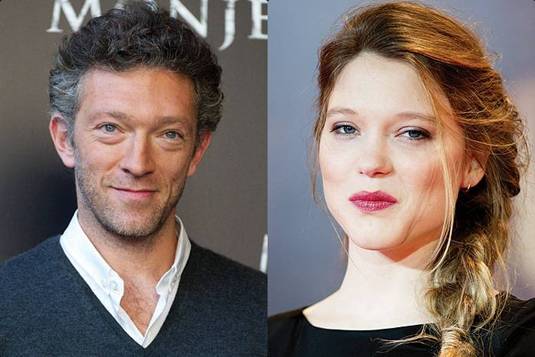 The best stories are those that can be told again and again: Snow White, Cinderella, Beauty and the Beast are some of the well-known fairy tales you may have seen or heard in your youth.
Recent CBS Films' Beastly starring Alex Pettyfer and Vanessa Hudgens, and just last month Disney's version of the Beauty and the Beast tale in 3D are good evidence for what I meant to say.
Now comes word that a new European version of the story is in development and has landed its two leads — Vincent Cassel and Lea Seydoux are teaming together to star as a beast and the woman who loves him in a new take on Beauty and the Beast, a French/English production from atmospheric director Christophe Gans.
Gans has a flamboyant statement to justify remaking a story that has already been told several times over:
Although I will keep to a form of storytelling of this timeless fairy tale that is in keeping with the same pace and characters as the original, I will surprise the audience by creating a completely new visual universe never experienced before and produce images of an unparalleled quality.
At least the best Beauty and the Beast movie in film history is possibly a French production; released in 1946, Jean Cocteau's gorgeous, powerful and captivating La Belle et la bête was admired for many years before Disney produced the much loved, Best Picture nominated animated musical in the early 90′s.
The new Beauty and the Beast marks the first collaboration between Cassel and Gans since Brotherwood of the Wolf, an epic that has quite the cult following.
For Seydoux, she has emerged in Hollywood with memorable turns in Robin Hood, Midnight in Paris and who stars as Tom Cruise's nemesis in Mission: Impossible – Ghost Protocol.
The fresh project is scheduled to begin shooting this October.
[youtube]http://www.youtube.com/watch?v=2N6Nmf-tVDo[/youtube]
Jean Cocteau's Beauty and the Beast Trailer