Movie News
Eric Dane to Join Jennifer Aniston in 'Marley and Me' New Comedy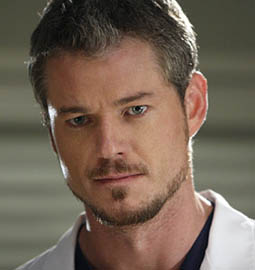 Eric Dane, the actor who is famous for his role in popular TV series "Grey's Anatomy", is heading back to the big screen. He has been set to join Jennifer Aniston and Owen Wilson in the Fox 2000 Pictures' "Marley & Me ". Dane is going to tackle the role of Wilson's best friend who told Wilson's character to buy puppy as children replacer.
A family learns important life lessons from their adorable, but naughty and neurotic dog. Based on the memoir by John Grogan.
"Marley & Me" is an adaptation film from John Grogan's bestselling memoir about an adorable Labrador Retriever that turns to an incorrigible handful. The filming of the drama comedy is said to be started in March in Miami. The film is scheduled for December 25 release.
Director
: David Frankel
Writers
: Scott Frank (screenplay), John Grogan (memoir)
Release Date
: 25 December 2008