Movie News
Ethan Hawke's Total Recall Cameo is a Five-page Monologue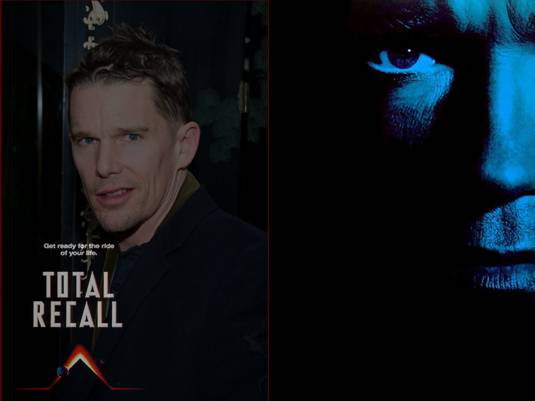 We recently learned that Ethan Hawke would make a cameo appearance in the upcoming reboot of Total Recall. Well,  now we are assured that he's going to hold that moment out.
At the after-party for the Off Broadway play Knickerbocker, Hawke said about his next year's role:
[I've got to] leave the party. Learn the lines. It's a five-page monologue … Yeah, it's great. It's really good."
Still, his cameo in the redo of Total Recall, starring Colin Farrell, has been kept under wraps.
According to THR, the plot of this Len Wiseman version will swing from Mars back to the Earth. In the 1990 original, a man haunted by a recurring dream of voyaging to Mars buys a virtual dream trip from a company called Rekall Inc. and when he awakens he deems that he's a secret agent destined to defeat a corrupt official scheming the production of air on Mars. THR says the new story will get rid of the Martian storyline and in its place involve nation states Euromerica and New Shanghai, with Douglas Quaid (Farrell) a factory worker who starts thinking he's a spy, although he wasn't sure for which side.
The remake, also based on Philip K. Dick story We Can Remember It for You Wholesale is slated for a June start in Toronto and for an August 3rd, 2012 release. Bryan Cranston portrays the villain; Kate Beckinsale and Jessica Biel are in talks for the female leads, Lori and Melina.
As for mysterious Hawk, beside his stage and TV appearances, he recently wrapped the indie flick A Late Quartet.
Watch Paul Verhoeven's Total Recall Trailer:
[youtube]http://www.youtube.com/watch?v=TlI8pwlNmjk[/youtube]
Total Recall Trailer