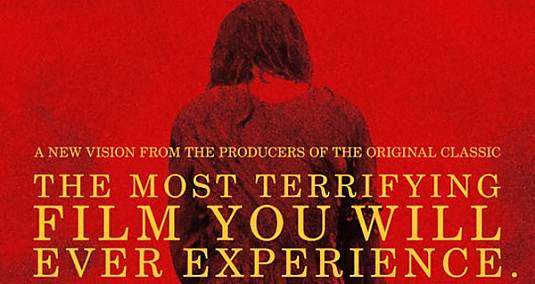 Just like that last poster for The Last Exorcism Part II, a new poster for the upcoming Evil Dead remake is – red! Only, this one (again) has a warning: the most terrifying film you will ever experience! Well, ok, that's exactly what we expect from director Fede Alvarez and his team, so go ahead, make us scared! As you already know, director Fede Alvarez and Rodo Sayagues stand behind the script and the movie is a remake of the 1981 cult-hit horror film, which revolves around five twenty-something friends who become holed up in a remote cabin.
When they discover a Book of the Dead, they unwittingly summon up dormant demons living in the nearby woods, which possess the youngsters in succession until only one is left intact to fight for survival.
Starring Jane Levy, Shiloh Fernandez, Lou Taylor Pucci, Jessica Lucas and Elizabeth Blackmore, Evil Dead is set to open on April 5th, 2013. Click on the poster to take a better look & stay tuned for more updates!