Movie News
Facebook Game Mafia Wars Movie Adaptation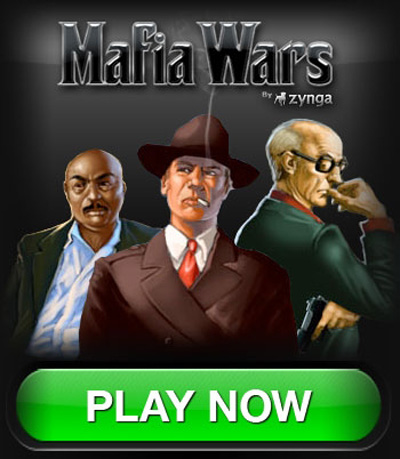 "Here's a Mystery Bag for you to use in Mafia Wars. Be sure to open it as soon as possible, so you don't lose out on the reward inside!" I have no idea what this means, so no "claim rewards" button for me when it comes to this popular Facebook game,
Mafia Wars
. But, guess those 25 million monthly active users don't share my opinion about this thing, so I'm here today to report that the game is going to be adapted into a full-length feature film. Radar Pictures and producer
Ted Field
(we all remember this team from titles like
The Invention of Lying
and
The Box
as well) are planning to develop the film, described as a "crime thriller." Just in case you're still not recruited, check some facts: "The game revolves around doing and mastering jobs to earn cash and experience, with the goal of establishing and advancing one's criminal empire. Players create mafias by recruiting players via social networking sites such as Facebook and build their mafia and fight against other players. Players can also improve their stats by visiting the Godfather. It's mainly set in New York, but the action also spreads to cities around the world, including Moscow and London, where in one recent challenge players had to try and steal the crown jewels. " Let's just mention that
Zynga
still hasn't confirmed this is true, and there are no additional details on the film, except that it's a "crime thriller based on the popular video game.". Who knows, maybe we'll be lucky enough not to "claim-big-screen-mafia-wars-reward." Ooops, Godfather, please don't remove me from your friend list!!!!