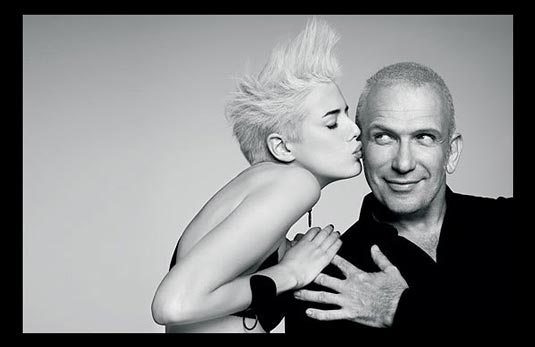 Wow… Now this is a piece of surprising, but also not that much surprising news, if you know that the creator had expressed a long time ago his wish to take part in the festival. Well, it seems that this year they've finally decided to grant his wish. Cannes 'alpha and omega',
Thierry Fremaux
confirmed rumours about Gaultier's appointment, saying "We have a tradition of inviting people who we know are cinephiles but who are not necessarily in cinema." Along with actors
Ewan McGregor
,
Diane Kruger
,
Emmanuelle Devos
and directors
Alexander Payne
and
Raoul Peck
, he will be part of a nine-person jury, presided by Italian filmmaker
Nanni Moretti
, which will be 'guilty' of selecting the winners for the top awards. The remaining (two?) jury members will be announced a bit later, but surely before the 65th annual
Cannes Film Festival
begins, on May 16th.