Ready for one fast and furious report? Yeah, I know you are, so let's start! As you already guess we're talking about The
Fast And The Furious
franchise. So, we're happy to report that screenwriter
Chris Morgan
, has signed a two-year first-look deal with Universal Pictures, the first project of which is
Fast & Furious 6
. Of course, this is not such a surprise, because you know he's the man behind the third, fourth and fifth installments of this well-known franchise, but I guess we're all happy to hear that Fast Six is coming even sooner than we thought. At this moment still no story details and on the other hand, it's too early to about the possible cast of the upcoming Fast Six project, but we definitely hope that it will include an ensemble of characters from the previous movies. While we're still here, let us remind you that
Fast and Furious 5
comes to theaters April 29th, 2011. Directed by
Justin Lin
, movie stars
Vin Diesel, Paul Walker, Tego Calderon,Tyrese Gibson, Ludacris, Dwayne Johnson, Elsa Pataky, Matt Schulze
.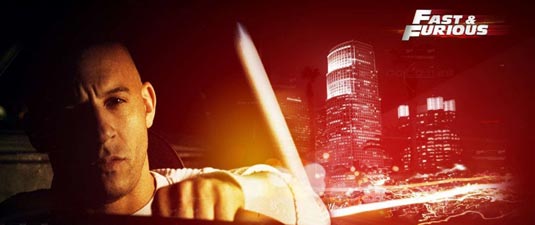 Here's what Morgan had to say about his upcoming involvement in Fast and Furious 6 project:
"I don't want to be the guy who gets a vanity production deal and does nothing, I want to be the guy who goes out there and busts my ass and fixes broken stories and finds material to bring back – quite frankly, as a reward to the studio that has worked with me for so long. We have a very effective partnership, and we want to get some big movies off the ground."
On the other hand, Universal co-chairman
Donna Langley
revealed:
"Morgan's been not only integral to the Fast and Furious franchise, he comes up with fresh ideas and he thinks like a producer when we have budget conversations. We wanted to show him our appreciation, and we selfishly wanted to make sure his home was here. We don't want him going anywhere else."
Fresh ideas? We like the sound of that! As usual, we'll keep an eye on Morgan's
Fast & Furious 6
, so make sure to stay tuned for more updates!