Movie Photos
Three New Hi-Res Dylan Dog: Dead of Night Photos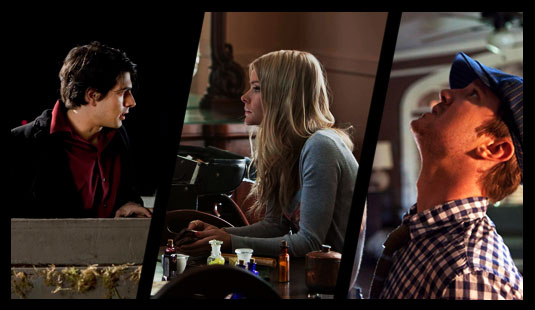 Check out three new high resolution photos from the upcoming horror-thriller movie
Dylan Dog: Dead of Night
. The movie is based off the popular Italian horror comics
Dylan Dog
, directed by
Kevin Munroe
, starring
Brandon Routh, Sam Huntington, Taye Diggs, Peter Stormare, Brian Steele, Anita Briem, Randal Reeder
and
Kurt Angle
.
Brandon Routh as Dylan Dog and Sam Huntington as Marcus
Brandon Routh
stars as hesitant paranormal detective Dylan Dog, who finds himself in a struggle between and among the undead, and
Sam Huntington
, Dylan's  trusted assistant. Also co-starring are
Taye Diggs
as Vargas, head of the Vampire family,
Anita Briem
as Elizabeth, another would-be in the long line of Dylan defeats and
Peter Stormare
as Wolfgang, the head of the werewolf family. "Dead of Night" is based on the world's best-selling horror comic series, "Dylan Dog," created by
Tiziano Sclavi
and published by Italy's Sergio Bonelli Editore. The comic book series has sold over 56 million units in 17 languages since its debut in 1986.
Dylan Dog: Dead of Night
opens April 29th, 2011. Source:
Collider
Sam Huntington as Marcus
Brandon Routh as Dylan Dog and Anita Briem as Elizabeth