Movie News
FAST AND FURIOUS 6 Release Date is May 24, 2013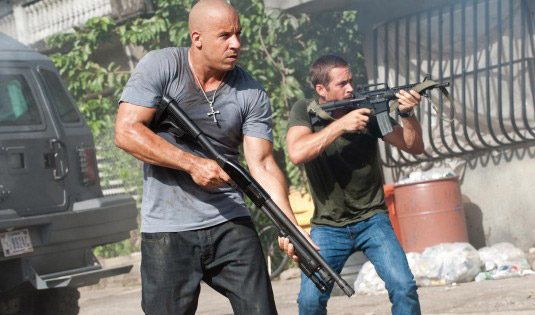 Hey guys, I know you're ready for this great update, so let's say it right here, at the beginning – the sixth installment in the Fast and the Furious franchise will hit theaters over Memorial Day weekend in 2013.
And you know what date it is, we're talking about May 24th, 2013!
Great news, I know, so make sure to check out the rest of this fast and furious report to find out even more details about the whole thing.
We already wrote about Fast & Furious 6, but I know you're not satisfied with the details we have.
Unfortunately, still no plot rumors, but we did learn that director Justin Lin will be back for this installment, as well as Vin Diesel, Paul Walker and Dwayne Johnson.
In addition to that, Neal H. Moritz and Vin Diesel will also return as producers. At least, that's exactly what guys from Variety report.
On the other hand, we previously reported that screenwriter Chris Morgan, the man behind the third, fourth and fifth installments of this well-known franchise, has signed a two-year first-look deal with Universal Pictures.
That means just one thing – the best team is on board again, so we have nothing to worry about!
While we're still here, let us also mention that Fast Five, which opened on April 29th, brought Universal's largest opening weekend domestically with $86.2 million!
Or, as Variety reports, that movie heralded the unofficial start of the 2011 summer tentpole season, and is close to surpassing the $600 million mark at the worldwide box office.
So, anyone excited about Fast & Furious 6? Let us know, and stay tuned!