Movie News
Fast & Furious 5 Confirmed & Titled, Plot Details Revealed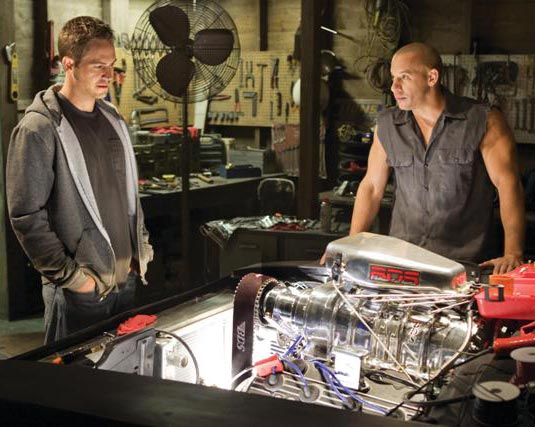 Universal Pictures has given the greenlight to a fifth installment in the
Fast and Furious
franchise. The title for this one is being called "
Fast Five
." According to Variety, the studio has closed deals with
Vin Diesel
,
Paul Walker
, director
Justin Lin
and producer
Neal Moritz
to return. Diesel and Walker didn't feature in the third film returned for last year's fourth installment, Lin has directed the two previous sequels, "The Fast and the Furious: Tokyo Drift" and "Fast and Furious", while Moritz has produced every film in the series since 2001 "The Fast and the Furious".
Fast and Furious 5
will follow Dom (Diesel) and Brian (Walker) as "fugitives being pursued by legendary lawmen." The previous chapter, Fast & Furious, was released in the first week of April in 2009 along side indie favorite Adventureland and it steam rolled the mainstream box office market ultimately returning $350 million worldwide for the film.
Fast and Furious:
Fast Five expects to begin shooting before the end of the year in time for a 2011 release.
UPDATE July 14, 2010.
Check out the first photos of
Vin Diesel, Paul Walker, Ludacris, Tyrese Gibson
as well as
Sung Kang – Han
from
Tokyo
Drift
and others from the set of
Fast & Furious 5
.
Dwayne Johnson
will join the cast as they shoot in Puerto Rico and Brazil, among other locations. Enjoy!
UPDATE December 14, 2010.
Universal Pictures have unleashed the first
trailer for Fast and Furious 5 : Fast Five
Are you looking forward to a new one? What do you think about title ?
Vin Diesel, Paul Walker, Ludacris, Tyrese Gibson, Sung Kang – Han
Vin Diesel, Paul Walker, Ludacris, Tyrese Gibson, Sung Kang – Han
Vin Diesel, Paul Walker, Ludacris, Tyrese Gibson, Sung Kang – Han
Wallpaper
Fast & Furious 5 Wallpaper