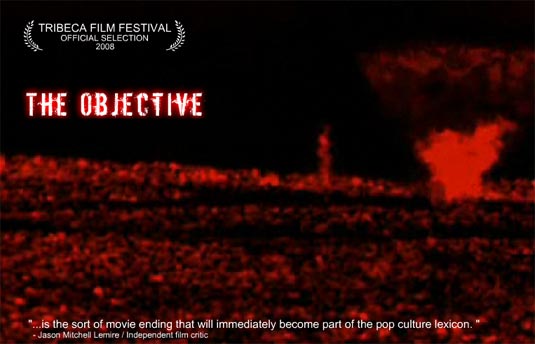 Thanks to
UGO
and
Spike
, we now have the final poster and trailers for the upcoming
Daniel Myrick
(The Blair Witch Projects) latest horror project, "
The Objective
."
Four months before the invasion of Afghanistan, six Special-Ops soldiers and one embedded reporter are faced with an enemy that none of them could ever have imagined. While on the mission they find themselves lost in a Middle Eastern 'Bermuda Triangle' of ancient evil.
Without spoiling anything, here's the gist: On the hunt for a contact who will direct him toward some "WMDs," CIA agent Ben Keynes has returned to Afghanistain after a ten-year absence, and it's there that he takes charge of a gung-ho, no-nonsense, bad-ass military unit. Keynes has a very shady assignment, but his new charges are on a need-to-know basis … and suffice it to say that the CIA guy's secret assignment is, well, it's pretty frickin' weird… [
Cinematical
] The Objective fails to deliver on many levels, but the most obvious indication of failure is the film's reliance on the Blair Witch formula. Send a group of hapless individuals into the great unknown, slowly building suspense by subjecting them to increasingly bizarre and unexplained incidents. Throw in some spooky, iconic imagery – those triangles are remarkably similar to the earlier film's stick figures – and root the eventual explanation of it all in real-world myth. Only this time, the writing is more structured, the performances more directed, and the overall experience suffers as a result… [UGO]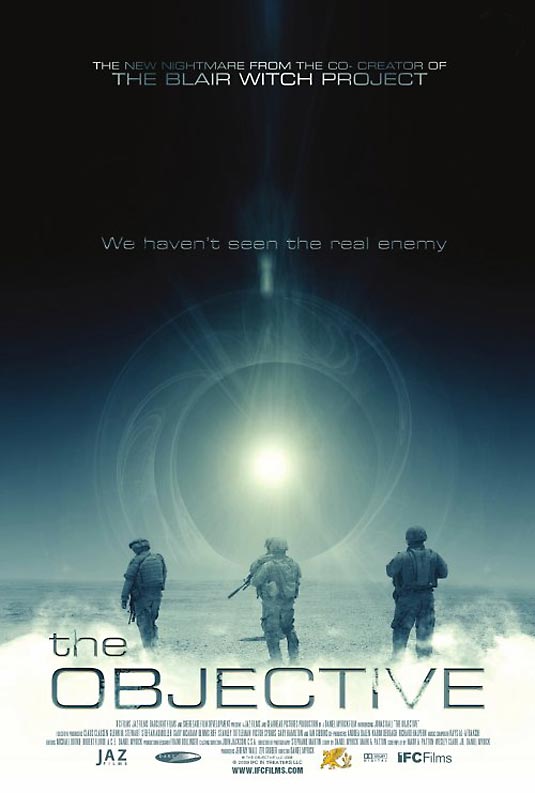 The film is directed by
Daniel Myrick
, starring
Jon Huertas, Sam Hunter, Matthew Anderson, Jonas Ball
, and
P. David Miller.
"The Objective" premiered at the 2008
Tribeca Film Festival
to critical acclaim and will be released on February 4th through
IFC In Theaters
, the video on demand platform, and will also have exclusive theatrical midnight engagements at the
IFC Center
in NY on February 6th and 7th.
"The Objective" trailers: