The first poster for the project with a very interesting story – upcoming sci-fi film Apollo 18 – has been released.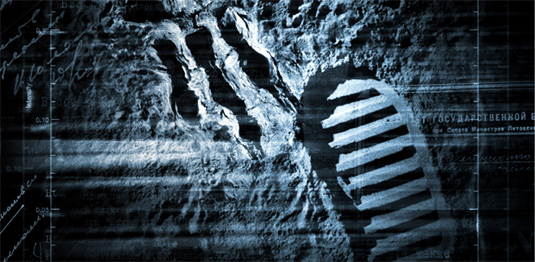 The film will expose "lost" footage from Apollo 18's supposedly undocumented, covert mission to the moon, and reveal new evidence of extraterrestrial life forms. Apollo 18 was one of several missions of the Apollo program that were canceled during the 1960s and 1970s, due to budget limitations or schedule constraints. There has been a small group of skeptics throughout the years that have persisted that the mission did, in fact, take place. A paranormal thriller will interpolate fact and fiction about lunar mission that officially "never happened." Apollo 18 would be incorporating the same "found footage" documentary style of filmmaking that was made famous by the films like The Blair Witch Project, Paranormal Activity and its sequel Paranormal Activity 2.
Apollo 18 Poster The movie will mark the English-language directorial debut of Gonzalo Lopez-Gallego, best known for directing El rey de la Montana (King of the Hill). The film will be produced by Timur Bekmambetov and Lopez-Gallego will direct from the script written by Brian Miller. Apollo 18 is set to be released on March 4, 2011.