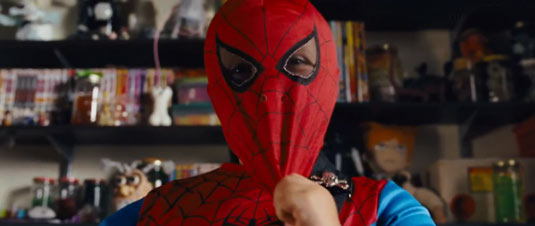 The Halloween comedy… That should be interesting. So, here's a new trailer for Fun Size movie, which opens this October.
As you'll see, the video definitely looks colorful, and the costumes are probably the best part of this 2-minute preview, so in case you're already in the mood of picking up the perfect dress for the Halloween – check it out!
Josh Schwartz directed comedy stars Victoria Justice, Jane Levy, Thomas Mann, Johnny Knoxville, Josh Pence, Chelsea Handler and Riki Lindhome, and centers on a teen who is forced to take her brother out trick-or-treating, loses him and must find him before their mother finds out.
I'm not really impressed by the whole thing (although that cast list looks awesome), but that's probably because Max Werner, responsible for The Colbert Report, wrote the script. I mean, a desperate night, a desperate girl, a desperate search for a little brother… What about some real Halloween fun, Werner?
Fun Size is set to open on October 26th, 2012.
Let us know what you think about it…