Movie Photos
First Look At Viggo Mortensen & Kirsten Dunst In THE TWO FACES OF JANUARY!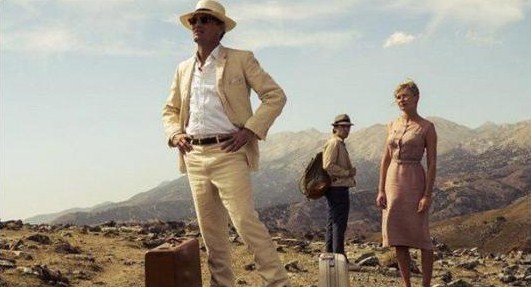 It's not some spectacular look at the upcoming Hossein Amini's movie The Two Faces of January, but hey, at least it's the first one! Viggo Mortensen and Kirsten Dunst star in the project which is based on Patricia Highsmith psychological thriller novel of the same name, so we guess that it's definitely worth your attention. Amini, who's probably best known as the man who stands behind Drive story also adapted the script for The Two Faces Of January, and as we previously reported – he's making his directorial debut with this one. The story centers a con artist, his wife and a stranger who try to flee a foreign country after one of them is caught up in the murder of a police officer. Oscar Isaac, who also starred in Drive, is on board for January as well.
Three of them are waiting. Rydal Keener is waiting for something exciting to happen in his grubby little Athens hotel. At forty-odd, Chester MacFarland has been waiting much longer, expecting his life of stock manipulation and fraud to catch up with him. And Colette, Chester's wife, is waiting for something altogether different.
We definitely expect to see more from this project, so make sure you stay tuned! In the meanwhile, click on the image below for a better look.