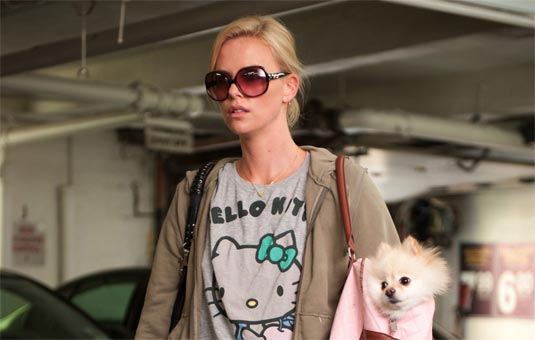 Paramount Pictures has debuted the first photo from the upcoming drama Young Adult and it features Charlize Theron as Mavis Gary. Along with Theron, the film co-stars Patton Oswalt, Patrick Wilson and Elizabeth Reaser. The film is directed by Academy Award-nominated Jason Reitman and written by Academy Award-winning writer Diablo Cody (Juno).
In the film Charlize Theron plays Mavis Gary, a young adult fiction writer who, following her divorce, returns to her hometown. While there, she tries to rekindle her relationship with her high school sweetheart, Buddy Slade (Patrick Wilson). The problem is that Buddy is now married and has kids, leaving her to instead reconnect with another classmate (Patton Oswalt) who finds himself in a hole similar to Mavis'.
Young Adult is scheduled to light up theaters December 16, 2011.
[source: geektyrant]