Movie Photos
First Look: Sebastian Gutierrez-Helmed HOTEL NOIR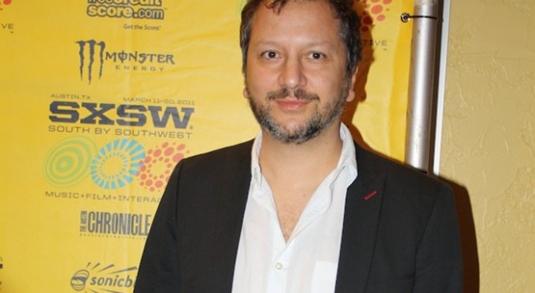 The Venezuelan expatriate writer and director in the United States,
Sebastian Gutierrez
(Judas Kiss, Gothika, Snakes on a Plane) has been submitted on time his new film, the crime drama
Hotel Noir
to Cannes. The cast is made up
Rufus Sewell, Danny DeVito, Carla Gugino, Rosario Dawson, Malin Akerman
and
Robert Forster
. The story is set in 1950s Los Angeles. The protagonist is a detective hidden in a downtown hotel waiting for assassins to kill him. The story takes place over the course of one long night, in which the detective meets and converses with various characters who have haunted pasts of their own. The truth of how he ended up in his nightmare situation is revealed. Gutierrez, who worked with Pedro Almodóvar on an early draft of the Pete Dexter adaptation The Paperboy, years ago, also worked with DeVito, Gugino and Dawson on his 2011 movie Girl Walks Into a Bar, a first feature film made exclusively for YouTube that will be shopped to international buyers in Cannes as well. Hit the jump to check out the image and full press release.
Los Angeles, April 20, 2012: The highly sought after, Shangri-La Entertainment produced, HOTEL NOIR from writer/director Sebastián Gutiérrez (GOTHIKA, SNAKES ON A PLANE, GIRL WALKS INTO A BAR) has just been completed and will be shopped to international buyers in Cannes by Colleen Seldin of Locomotive Entertainment Group. The sexually charged crime film set in 1950's Los Angeles tells the story of a detective holed up in a downtown hotel waiting for assassins to kill him. As one long night turns to day he meets various characters with haunted pasts of their own, and the truth of how he ended up in this nightmare situation is revealed. The ensemble cast includes major Hollywood stars Rufus Sewell, Danny DeVito, Carla Gugino, Rosario Dawson, Malin Akerman and Robert Forster. The film is produced by Shangri-La Entertainment's Steve Bing & Zach Schwartz, whose most recent film is Kevin Macdonald's MARLEY which will be released in the US and UK on April 20th, and Sebastián Gutiérrez. Sebastián Gutiérrez is an award-winning Venezuelan film director, screenwriter and producer. He won the Critics' Award at the Festival du Film Policier de Cognac for his directorial debut JUDAS KISS (1998). He wrote and directed what is considered the first major motion picture made expressly for US domestic internet distribution, the ensemble crime comedy GIRL WALKS INTO A BAR (2011), starring Carla Gugino, Rosario Dawson, Zachary Quinto, Danny DeVito, Josh Hartnett and Alexis Bledel. As a screenwriter, he has written GOTHIKA (2003), SNAKES ON A PLANE (2006), THE EYE (2008) and THE BIG BOUNCE (2004). He has written and directed two independent female-driven ensemble comedies, WOMEN IN TROUBLE (2009) and ELEKTRA LUXX (2010), revolving around a group of Los Angeles women. The two movies are part of a trilogy with the third movie already announced, WOMEN IN ECSTASY. On making the announcement Sebastián Gutiérrez commented: 'This film is a tribute to my favourite genre, film noir, with its doomed protagonists and resourceful femme fatales, the kind of movie Hollywood made so well in the '40s and '50s. I am extremely excited about bringing this project to a modern audience and I couldn't wish for better partners in doing so than the Shangri-La and Locomotive teams.'
Source:
Collider