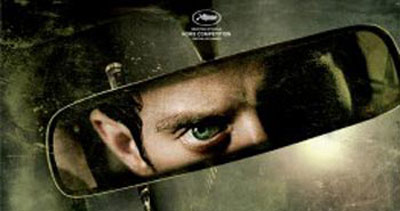 No, after that teaser we saw, the poster for Franck Khalfoun's remake of Maniac is not disturbing at all.
Actually, it's a simple poster but it shows us that we're dealing with some creepy movie. Ok, calm down, no scalping here.
And yes, it's a pretty bad resolution for a poster but that's what we have at this moment.
As you probably know, the movie tells the story about a psychopath-serial killer (Elijah Wood) with a history of childhood abuse who takes women's scalps as trophies.
And I must say, I'm just so tired of movies about guys with mommy issues who become serial killers.
So, you better check out the official synopsis:
Just when the streets seemed safe, a serial killer with a fetish for scalps is back and on the hunt. Frank is the withdrawn owner of a mannequin store, but his life changes when young artist Anna appears asking for his help with her new exhibition. As their friendship develops and Frank's obsession escalates, it becomes clear that she has unleashed a long-repressed compulsion to stalk and kill.
Maniac remake co-written by Alexandre Aja will premiere at Cannes 2012 in Midnight Screenings section.